Recipes
Recipe Serving Suggestions

Country Bacon-Stuffed Mushrooms
1 pkg Abby's Country Bacon Dip
1 8oz cream of cheese—softened
1 lb whole fresh mushrooms—remove stems
Beat cream cheese until smooth. Stir in Country Bacon Dip mix.
Spoon into mushroom caps. Place on ungreased broiler pan.
Broil 4 to 6" from heat for 5 minutes or until heated through.
Serve warm. Yields 2 dz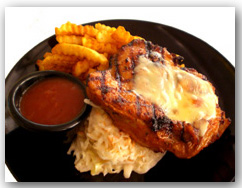 Cajun Chicken
Boil chicken, sprinkle with Rajun Cajun Dip and bake.
Southern Delight!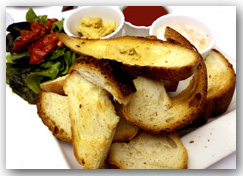 Spinach French Loaf
Take your favorite french bread recipe and add one half of a packet of Spinach Dip mix.
Unbelievably Great!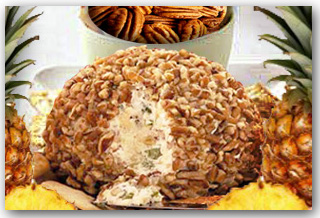 Pineapple Pecan Ball
Combine (1) 8oz. package of cream cheese and 1/2 packet of pineapple dip mix. Mix together and
form into a ball. Roll the ball in chopped pecans to cover. Melt chocolate and drizzle over the
Pineapple Pecan Ball. Heavenly!